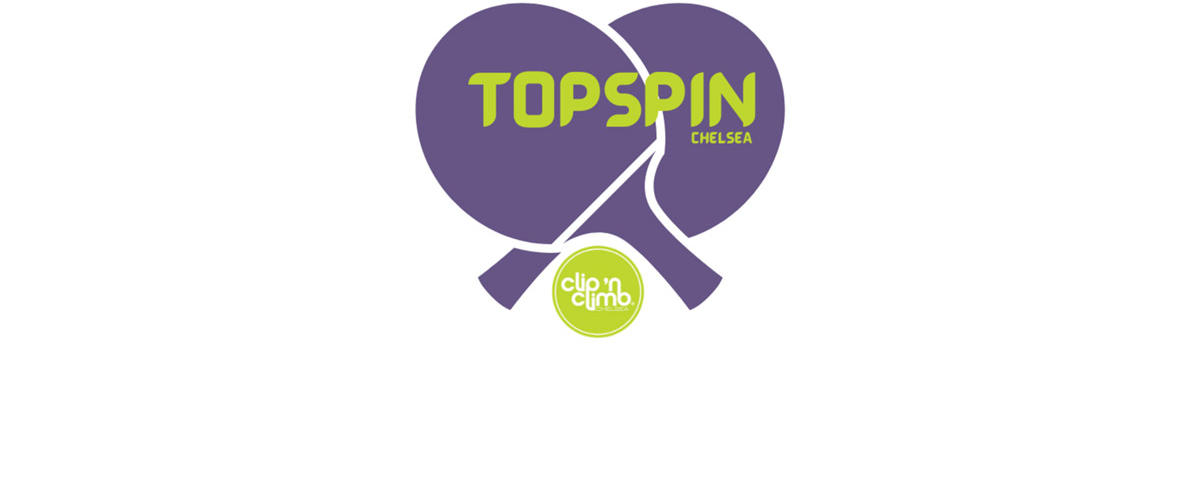 General Information
Welcome to TopSpin, the newest venture brought to you by Clip 'n Climb Chelsea.
Since the Olympics, table tennis has seen a growth in followers across a range of ages and expertise. Great for building up a sweat and getting your heart rate up, for skilled players it is one of the fastest sports there is, but you don't have to be an expert to give it a try and have some fun!
Our Arena
Our arena is lit by ultra-violet lights, creating a fun and lively atmosphere. Our sound system plays playlists chosen by our staff, and we have a licensed bar serving cold beer, wine, soft drinks and a shot or two of Jägermeister! For those that fancy a bite to eat, you can order a pizza delivery chosen by our staff and our customers, Pappaciccia, and it will be delivered to you on site in time for the end of your session.
Opening Times:
| | |
| --- | --- |
| Monday-Friday: | 4pm – 10pm (last table booking 9pm) |
| Saturday & Sunday: | 9am – 10pm (last table booking 9pm) |
Please note: No under-18s after 6pm from Thursdays to Sundays. Last under-18 session is 5.30pm
Sessions
Bookings are available in 30-minute sessions and you can book as many as you like, subject to availability.
How to Book
Online bookings are preferred, although we do have a limited amount of walk-in sessions available each day.
Cost
The cost per player, per 30-minute session is just £6
9 Reasons to Have a Go!
Table tennis is good for your health and wellbeing.
Whilst it can give you a great workout, it's also easy on your body. You can play at a level that suits your ability and you aren't risking bruises or broken bones as it's not a contact sport.
It's for anyone and everyone. There are no barriers to being able to have a go.
Table tennis is a sport for life. It can be played competitively or as a gentle workout, and you can compensate for slowing reflexes or speed around the table by utilising better tactics and strategy.
It's good for your brain - there is a strategy to this sport!
You can play at any time. Table tennis is not seasonal, it's not dependent on the weather or the time of day.
It's a great way to meet people and make new friends.
It's not an expensive sport.
It's FUN!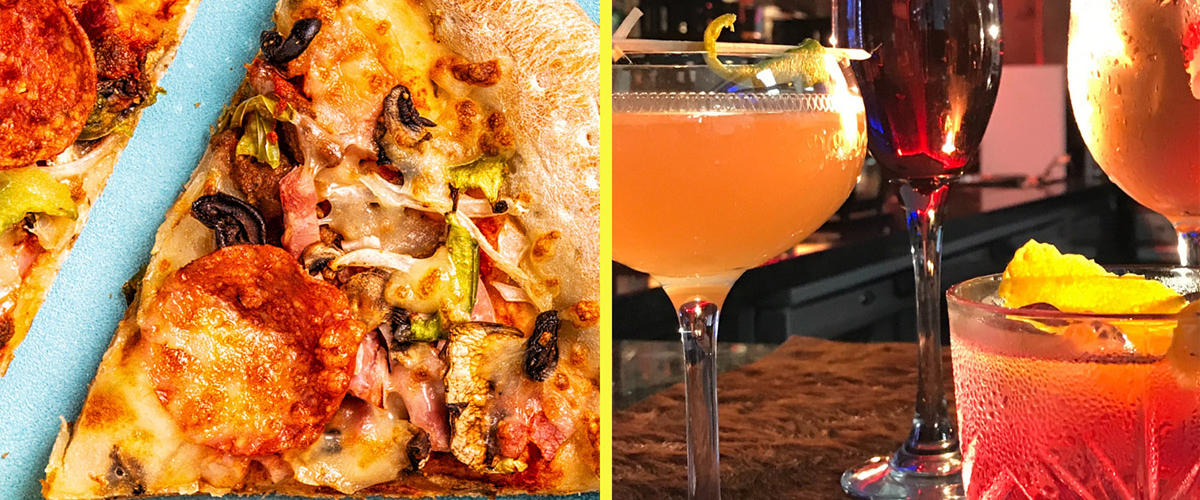 Food & Drink
Pizza
Papaciccia Pizzeria in Fulham has long been a chosen partner of Clip 'n Climb Chelsea. Their pizzas are freshly made, delicious and are delivered quickly and carefully to our centre. For this reason, we have extended the facility to TopSpin - pizza is a great way to eat with friends after a game of table tennis!
You can order ahead of your session or once you've finished. We have seating and tables available and you can relax and wait for it to arrive.
If you want to come and hang out with a pizza to watch the table tennis, you don't have to book a session to come and have a drink and some food - just drop in and place your order.
Drinks
With our licensed bar in the arena, we offer a choice of beer, wine or soft drinks, along with shots of Jägermeister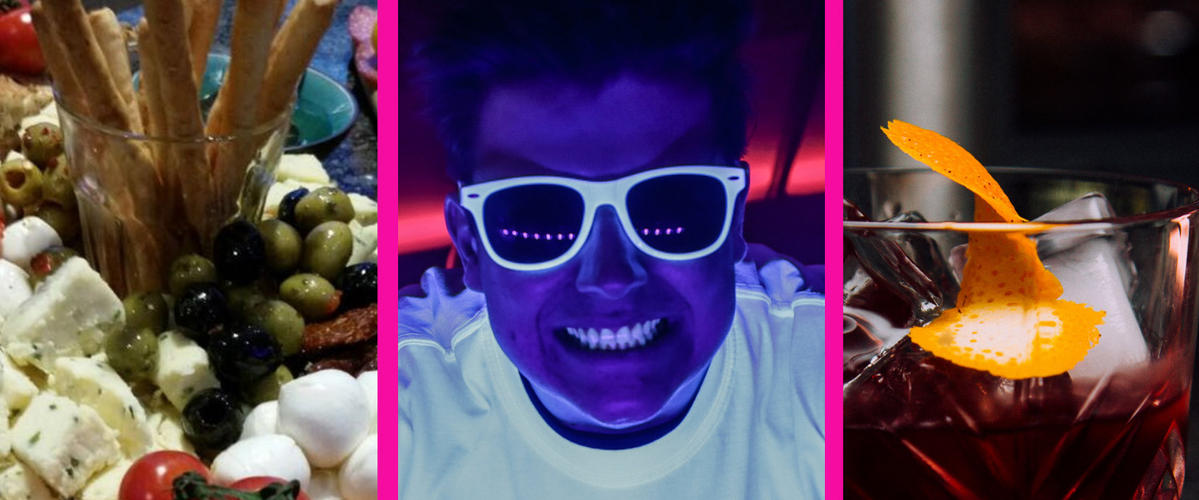 EVENTS
Whether you are looking for a corporate team-building day a private party, a bolt-on to your school's PE curriculum, an after-school club or a fundraising idea, TopSpin is well-positioned to assist. With our proven track record at Clip 'n Climb Chelsea, why not give us a ring to discuss your requirements and let us create an event for you?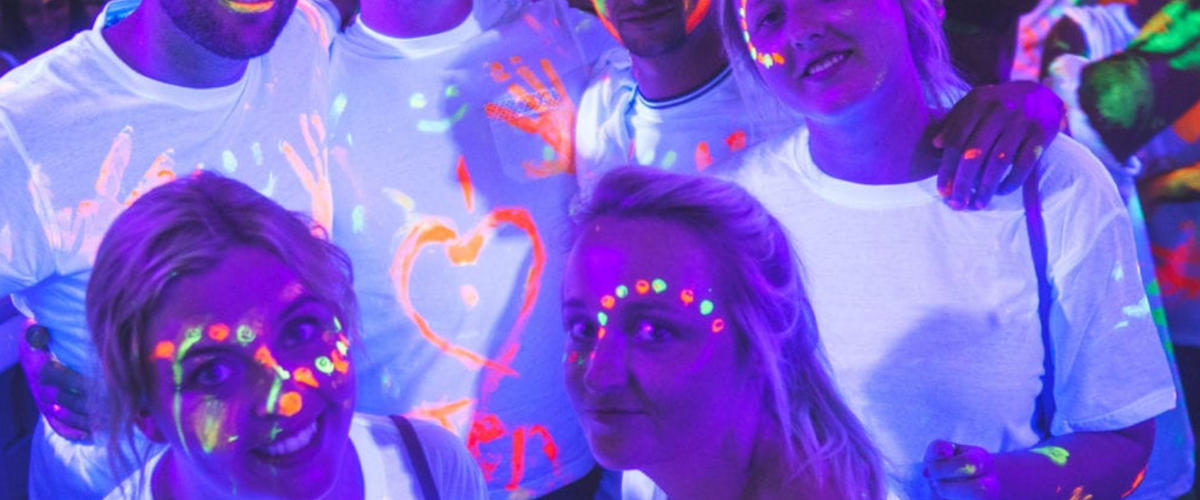 ADULTS ONLY SESSIONS
We know that adults-only sessions work really well at Clip 'n Climb Chelsea, and we have made Thursday to Sunday sessions after 6pm for over-18s only.